Breakfast & Lunch
Tuesday to Sunday 9:00 am to 3:00 pm
"The Finest Crépes in Town"
La Creperie Kafe' is a family-owned, authentic french restaurant. We make in fresh crepes, both savory and sweet, Croque Monsieur, croissants, & more!
Join us for authentic fresh French food, made from scratch from our French family recipes passed down from generation to generation. We are happy to provide a taste of French cuisine to our guests. We always put a lot of love and effort into every dish we serve.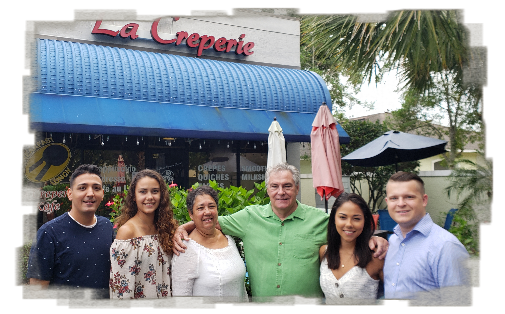 Photos can't capture the delicious smells and tastes
or the atmosphere and hospitality.
We offer both a clean comfortable dining room and an outdoor dining area for your dining pleasure.